When Viet Nam joined the global UN-REDD initiative in 2009, it was one of the nine original national programmes. Phase I, which ran from 2009 to 2012, focused not only on getting "REDD+ ready," but also on contributing to reducing emissions from deforestation and forest degradation nationally and regionally. Phase II, from 2013 to 2018, focused on enhancing Viet Nam's ability to benefit from future results-based payments for REDD+ and undertaking transformational changes in the forestry sector.
Ten years later, Viet Nam's REDD+ efforts continue to grow and strengthen. In 2017, the Central Committee of the Communist Party, in a demonstration of the highest political resolve, issued Directive 13, communicating a strong commitment to forest management, protection and development. Prime Minister Nguyen Xuan Phuc ordered a stop to natural forest conversion in the Central Highlands and emphasized the need for "better forests" as opposed to "more forests" in various public announcements. This commitment has been further solidified through a suite of progressive laws that were revised or introduced in 2017, as well as through the Prime Minister's Decision No. 419 endorsing the second National REDD+ Action Programme for 2017 - 2030. In line with these transformative changes, the new National REDD+ Action Programme introduces policies and measures that aim to increase forest cover to 42 percent by 2020, 45 percent by 2030, and to halt further loss and degradation of natural forests in the meantime.
The UN-REDD Viet Nam Phase II Programme has been working closely with the government on solutions that will continue to position Viet Nam as a global leader, as well as contribute to the strategic national agenda. Together with the Ministry of Planning and Investment and the Ministry of Agriculture and Rural Development, the Programme is developing a framework to facilitate and pilot an integrated master planning exercise at the provincial and national level. In the meantime, a forest monitoring pilot in Di Linh district, Lam Dong province, seeks to facilitate faster and more informed monitoring and law enforcement by providing decision makers, land use planners and local forest rangers with access to real-time data and tools on forest land areas.
The Programme has also been working on engaging with the financial sector to incentivize investments that will spur businesses to commit to developing timber and agricultural commodity supply chains that are deforestation-free. In Lao Cai province, public-private partnerships are being piloted between provincial governments, ethnic minority communities and businesses selling traditional medicine that are managed and harvested with respect to traditional knowledge and practices.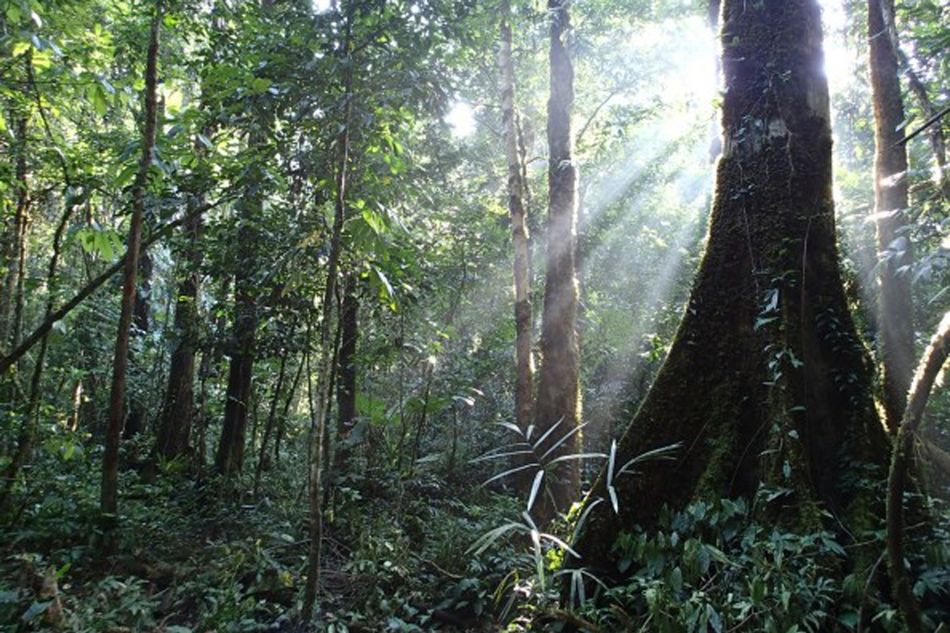 The Government is also working with the Programme on sector-specific transformation. In the rubber industry, collaboration with the Viet Nam Rubber Association and Viet Nam Rubber Group has resulted in the latter committing to no further expansion of the rubber growing area, and instead working to improve their plantations. Another example is the illegal conversion to shrimp farms in Ca Mau province, where that sector is a major driver of mangrove conversion and degradation. Both the provincial government and the Programme have empowered local people to adopt integrated forest-aquaculture management models that include certified organic shrimp farming.
These innovations are only but a snapshot of the Government of Viet Nam's existing and growing political and technical ownership of REDD+. After a 10-year partnership between Vietnam and the UN-REDD Programme, the country has made tremendous progress to reconnect forestry, development and collaboration agendas, and the country is now equipped to access international results-based payments, innovative private finance and to expand sustainable domestic funding mechanisms for more and better forests.