UN-REDD 2023 Technical Assistance Inception report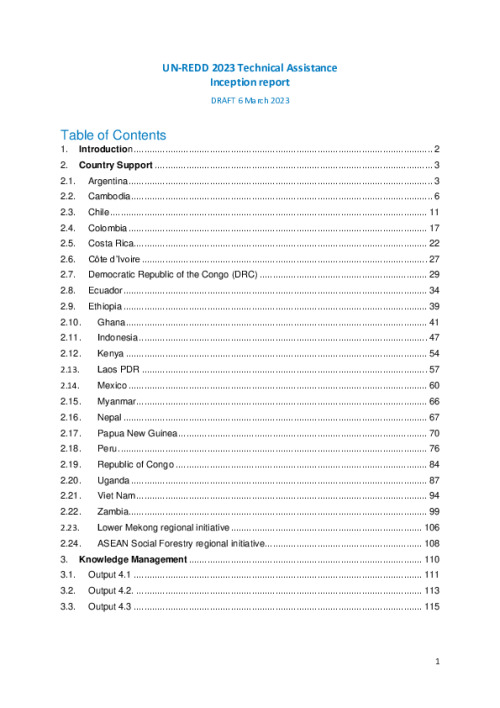 UN-REDD has been supporting countries with REDD+ implementation and increasing ambition and delivery of forest solutions in their NDCs, both through policy advice, technical assistance and knowledge management. Looking to the 2030 horizon, the goal of UN-REDD is to help realise forest solutions to the climate emergency by avoiding carbon emissions and fostering carbon sequestration for at least 5 GtCO2e per year. Within the scope of this ambition, the UN-REDD Results Framework for the period 2021-2025 turns around four inter-related outcomes:
(1) Realising forest solutions;
(2) Rewarding forest solutions;
(3) Enhancing forest solutions; and
(4) Connecting actors and knowledge for forest solutions
Check out the report for more information.