Image
Indonesia
Preventing Peatland fires in Indonesia
In 2015, massive forest and peat fires ravaged Indonesia, scorching 2.6 million hectares across the archipelago.
The blazes produced vast quantities of toxic haze, blanketing even neighboring countries Singapore and Malaysia. Thousands fell ill, and the Indonesian government suffered $16 billion USD in economic losses - more than double the sum spent on rebuilding Aceh after the 2004 tsunami, according to the World Bank. What ignited this catastrophe? And more importantly, what is being done to prevent it from reoccurring?
"We must realize that peatland is our land! A land we have to protect!"
Positive steps
​Since then, the Government of Indonesia has taken significant steps to prevent peat fires. In particular, it set an ambitious target to restore 2.4 million hectares of degraded peat land by 2020, and passed Government Regulation No. 57/2016, which regulates peat land use based on peat depth and limits the drainage depth to 40 cm. In addition, law enforcement has been strengthened, and investments have been made to bolster suppression efforts, which have resulted in a dramatic reduction in land affected by fire.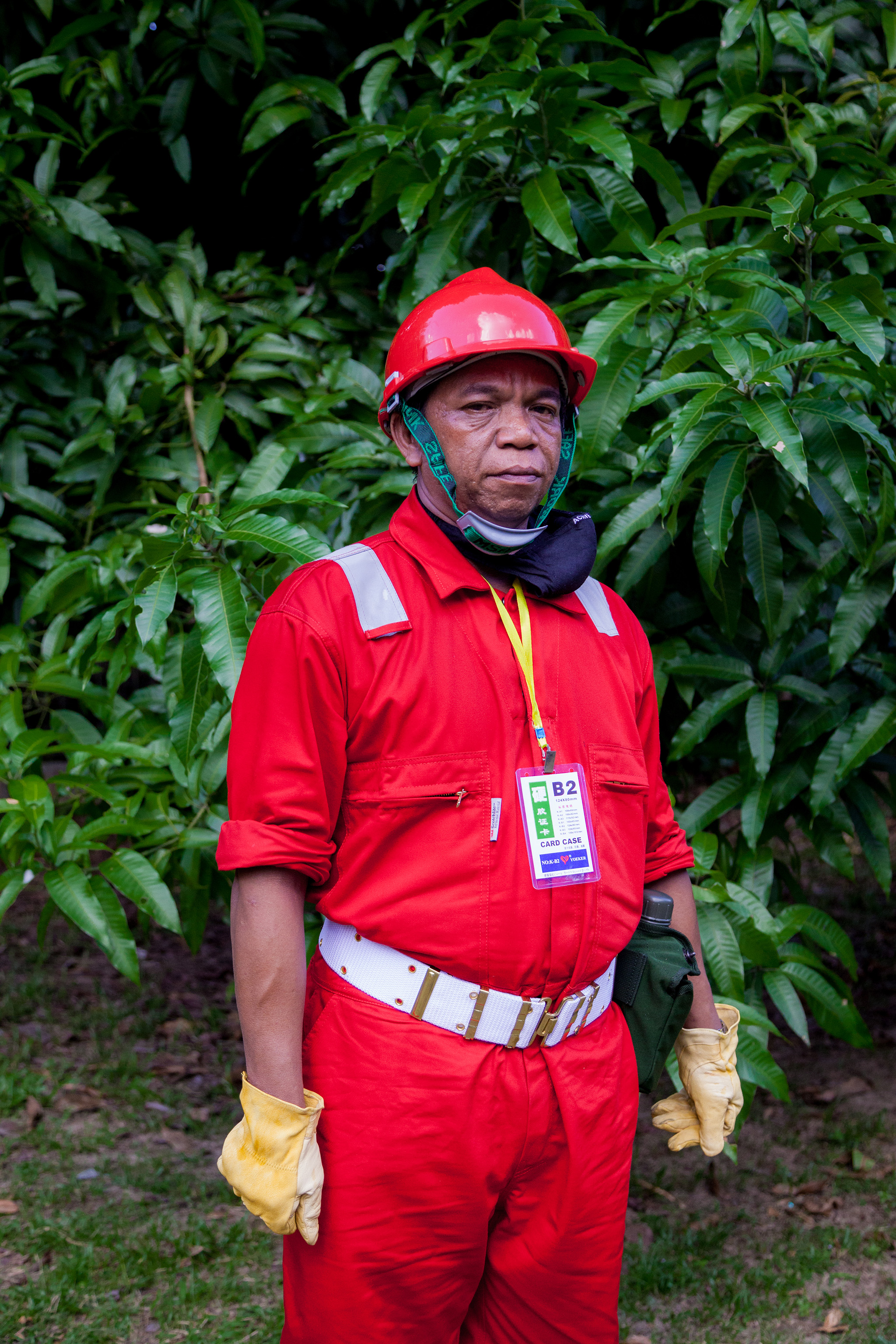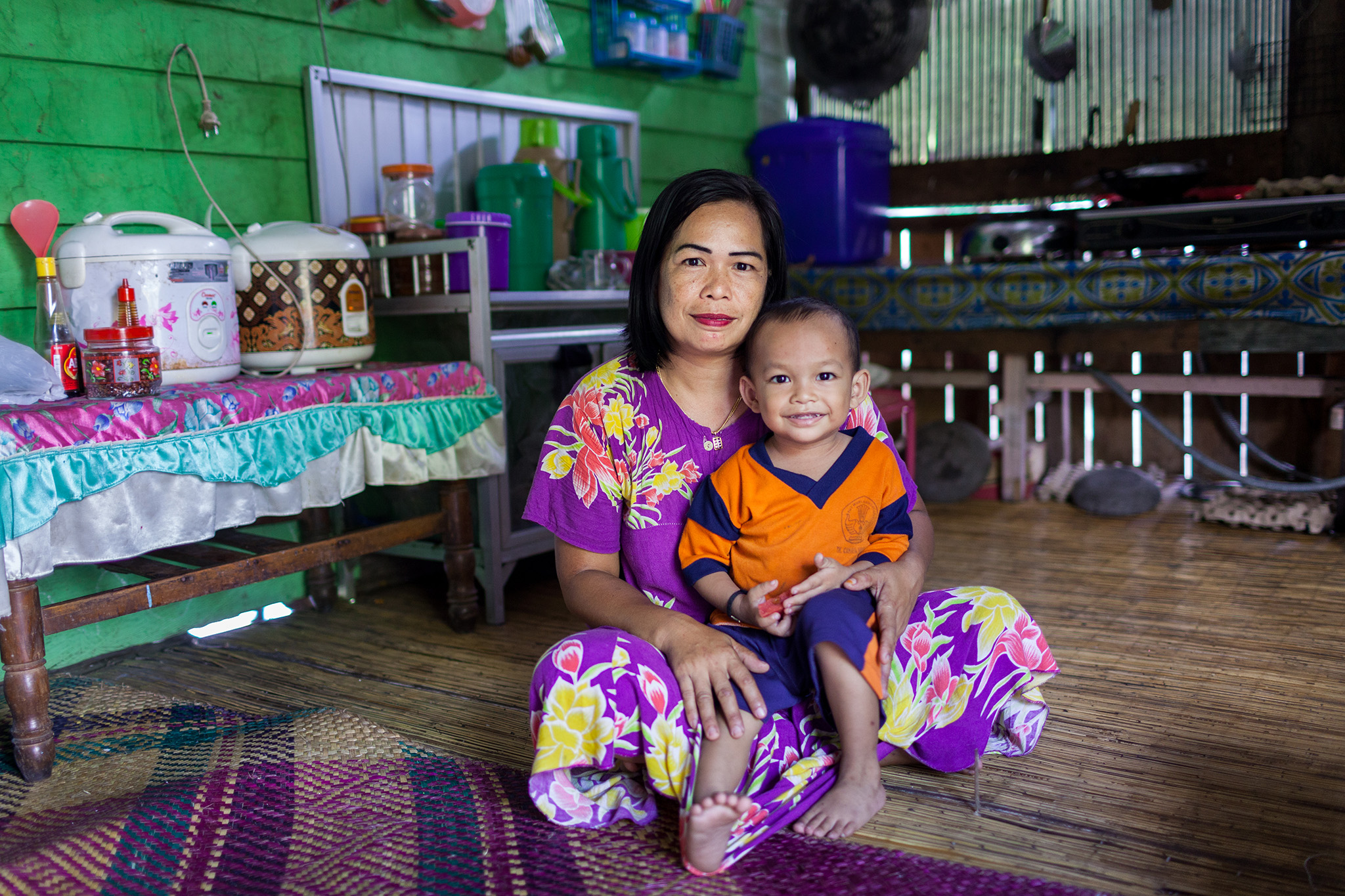 Firefighters on the frontline
Another key priority is strengthening the capacity of community-based firefighter groups established by the Government of Indonesia. In 2018, the UN-REDD Programme, in collaboration with the United Nations Office for Project Services and the financial support of USAID, provided a series of trainings to Indonesian firefighters.
Among them was Pak Udeng, a 45-year-old father of four from Tumbang Nusa, a village located in Indonesia's Central Kalimantan Province on Borneo that was an epicenter of the 2015 disaster. "The fires were very bad," he said, as he hauled a heavy hose across the field during a practice drill. "I'm here to make sure they don't happen in my community again." At the time, Udeng's kids fell ill with asthma and his wife evacuated them to a neighboring village for almost a month because their home became inhospitable.
"I'm here to make sure they don't happen in my community again."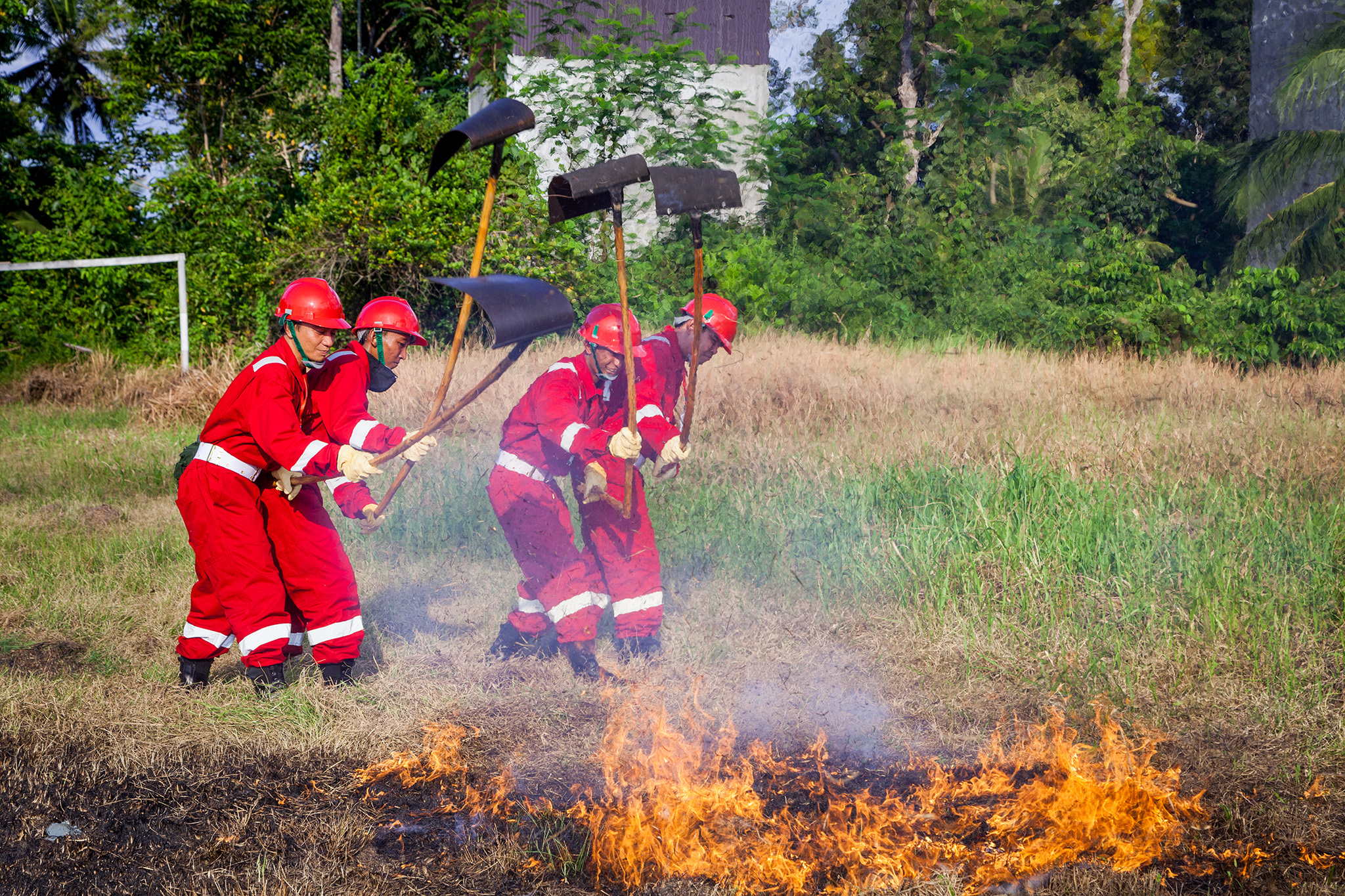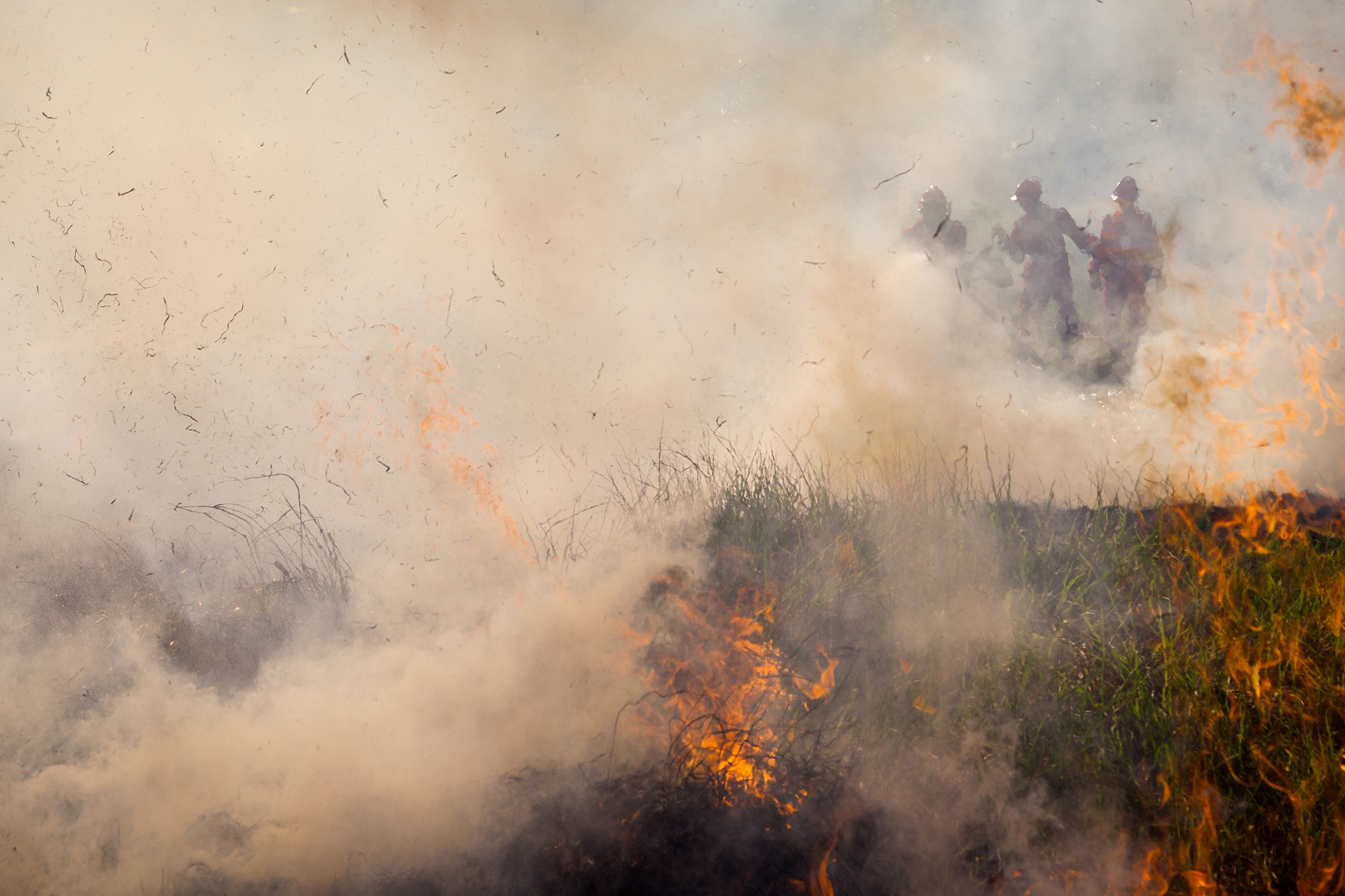 Image
Spurred to action, Udeng joined Indonesia's sprawling network of district-level volunteer firefighting brigades, locally known as "Masyarakat Peduli Api" (MPA), which are formed by village heads. These groups constitute the initial fire response crews and support the official Forest Fire Brigade established by Indonesia's Ministry of Forestry, making them invaluable. However, given the informal nature of these groups, many MPAs lack proper training and require better equipment.
Image
To address this gap, the UN-REDD Programme organized an intensive firefighting training in May 2017 for 66 MPAs from six of Central Kalimantan's most fire-prone villages as part of the "Generating Anticipatory Measures for Better Utilization of Tropical Peatlands (GAMBUT)" project, which is funded by USAID and operated by the United Nations Office for Project Services (UNOPS).
Image
The training was run by professional South African firefighters from the Working on Fire Programme who first came to Indonesia in 2015 to assist with the disaster, and have since been collaborating with the GAMBUT project as a key partner to increase knowledge exchange and sharing between the two Southern Hemisphere countries.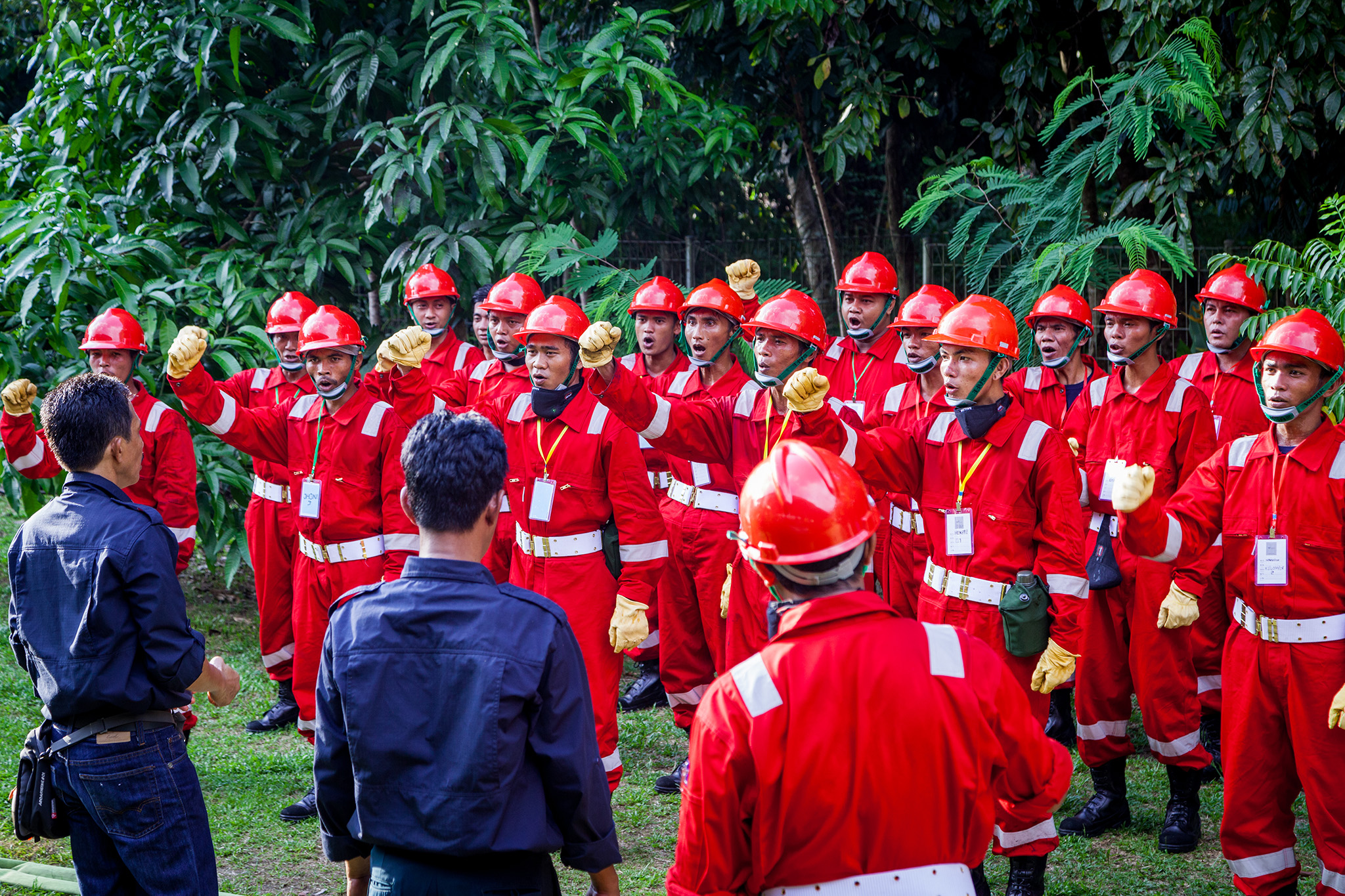 Peat as tinderboxes
For decades, Indonesia's smallholder farmers have been using fire to clear land for crops to produce commodities like palm oil, of which Indonesia is now the world's biggest producer. But intentional fires often spiral out of control, particularly during the annual dry season.
Particularly problematic is when these fires ignite on peatland. Peat is comprised of 90 percent water and 10 percent organic matter (decaying plants underwater). Peat fires can thus smolder underground for weeks. They are nearly impossible to put out without heavy rains.
Image
Pak Restono
"We the people of Central Kalimantan need to manage peat fires," said Pak Restono, one of the local trainers for the program. "I am convinced that these men are the solution in their villages. And they can lead their people to care about peat and care about fire. We must realize that peatland is our land! A land we have to protect!"
Image
Trevor Wilson
"Transferring technical skills is the easy part," said Trevor Wilson, Executive Director of the Working On Fire (WOF) Programme. "The biggest challenge is changing the way local people think about fire, so the course stresses 80 percent fire prevention and only 20 percent fire suppression because the best fires are the ones that never happen."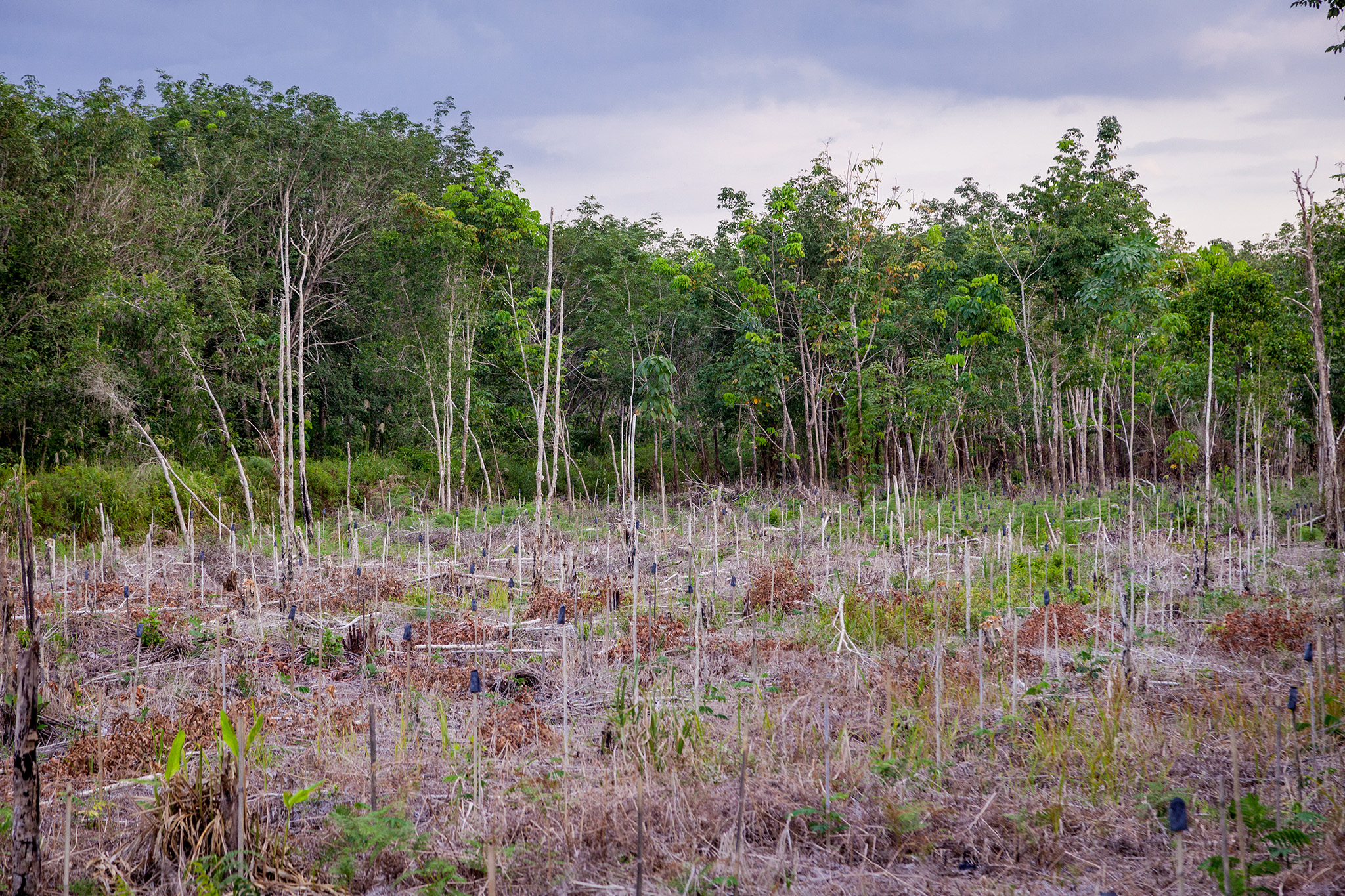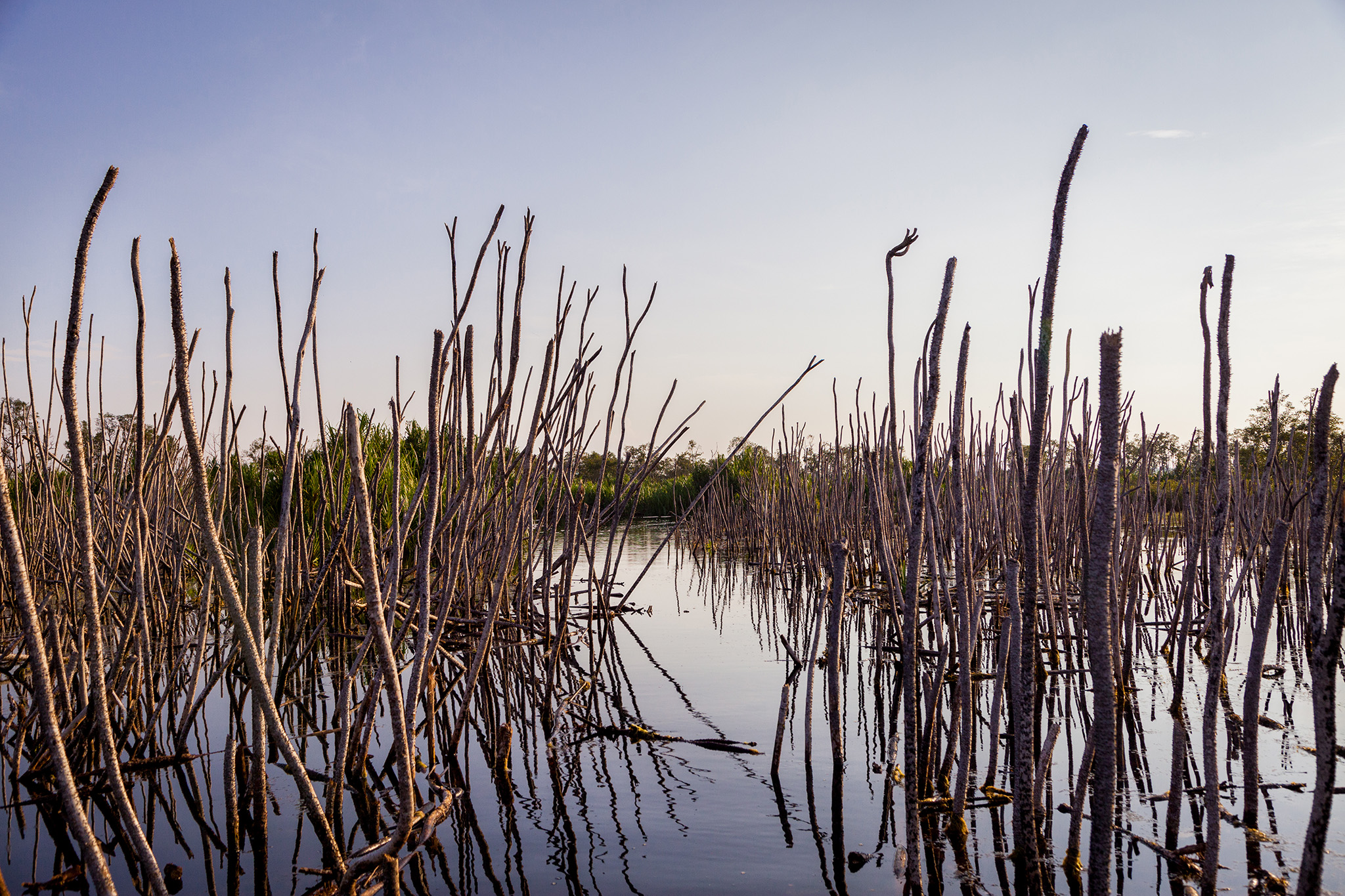 Of the 2.6 million hectares that burned between June-October 2015, 33 percent occurred on peatlands. When the wildfires broke out, they were exacerbated by an El Niño year that caused an unusually severe dry spell. In normal circumstances, the wildfires would have abated after a few weeks, but in 2015, they raged on for months.
"There were still a lot of fish. The trees were still green and very tall. Now, there are less fish and many more fires."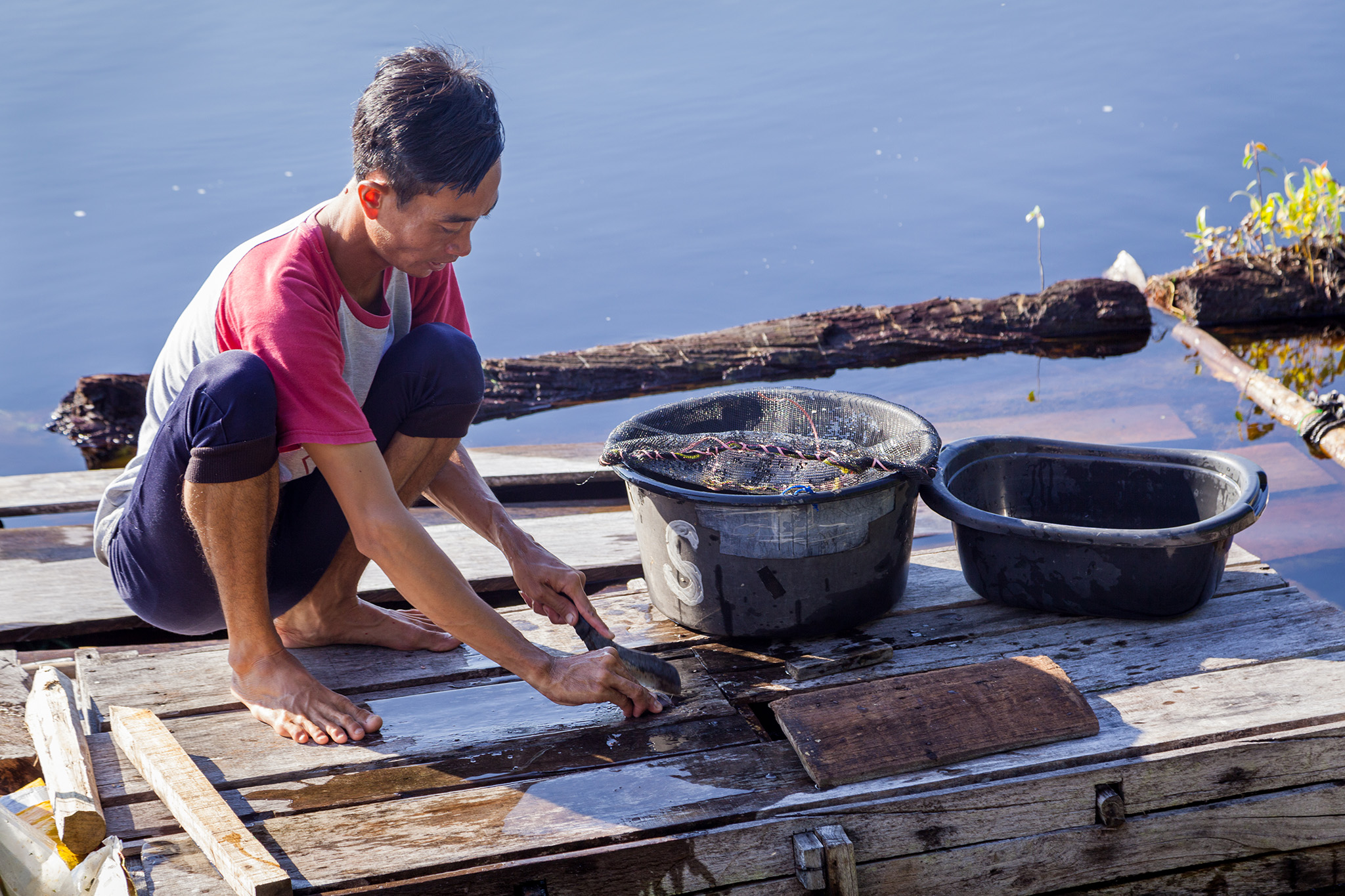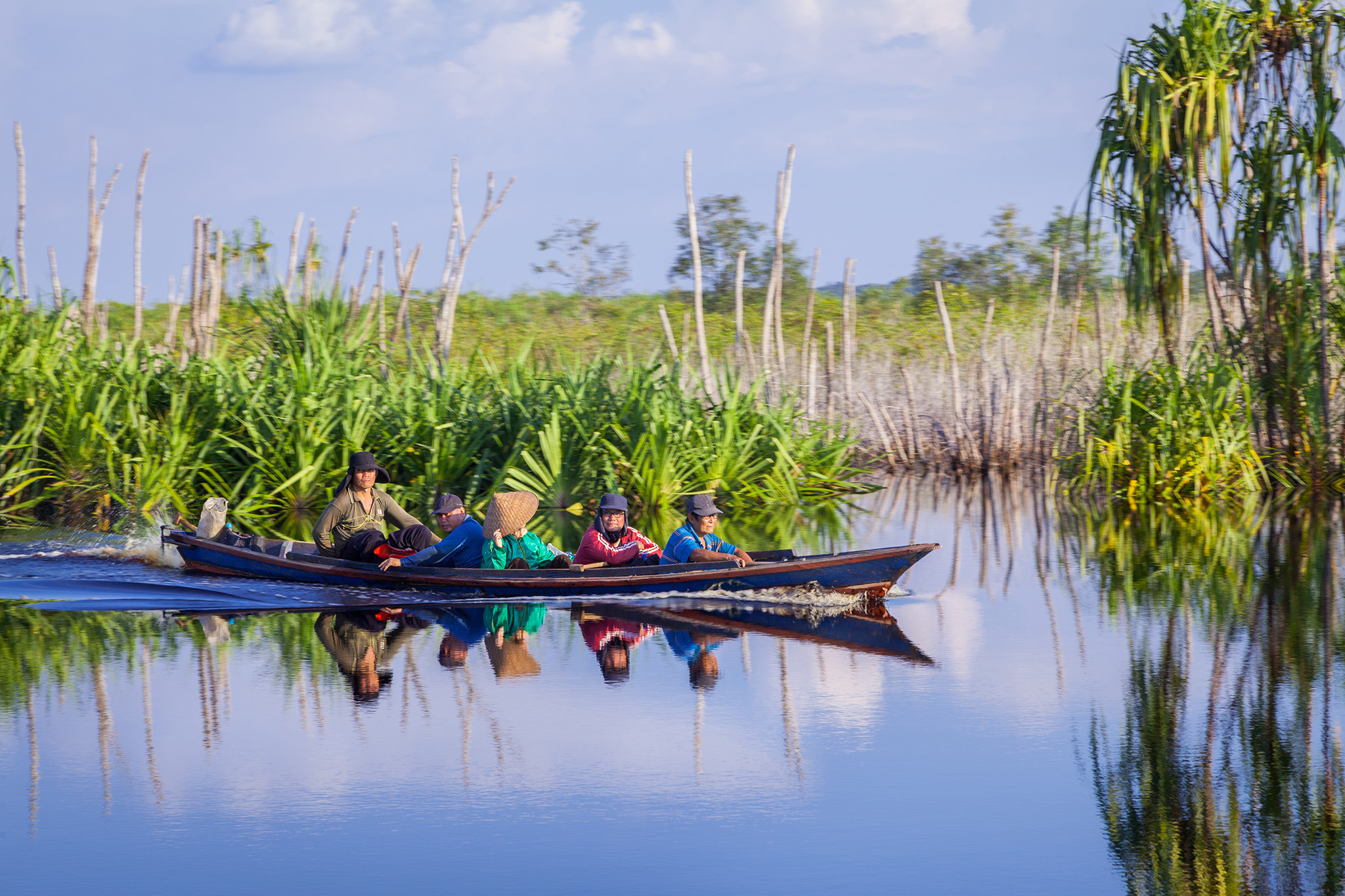 Image
"In 2015, the fire was huge," said Ibu Raudah, a fisherwoman living in the small village of Mangkok built on stilts deep in the peatlands. "The smoke was thick; it was hard for me to breathe." Ibu Raudah recalled that 20 years ago when she first arrived here, there were still a lot of fish. The trees were still green and very tall. Now, there are less fish and many more fires. Mangkok is one of the 44 villages located in and around the Sebangau National Park area in Central Kalimantan. These communities mostly rely on fishing to make a living.
Image
"The people here didn't understand the importance of peat land five years ago," said Dedy Sentoso, Section Head of Sebangau National Park for Indonesia's Ministry of Environment. "They just assumed that peat was the same as any other land, but fires in peat areas are very different to fires in other areas. In a forest, the fire only burns on the surface and on the trees itself. In a peat area, the fire may spread underground and that is very difficult to put out."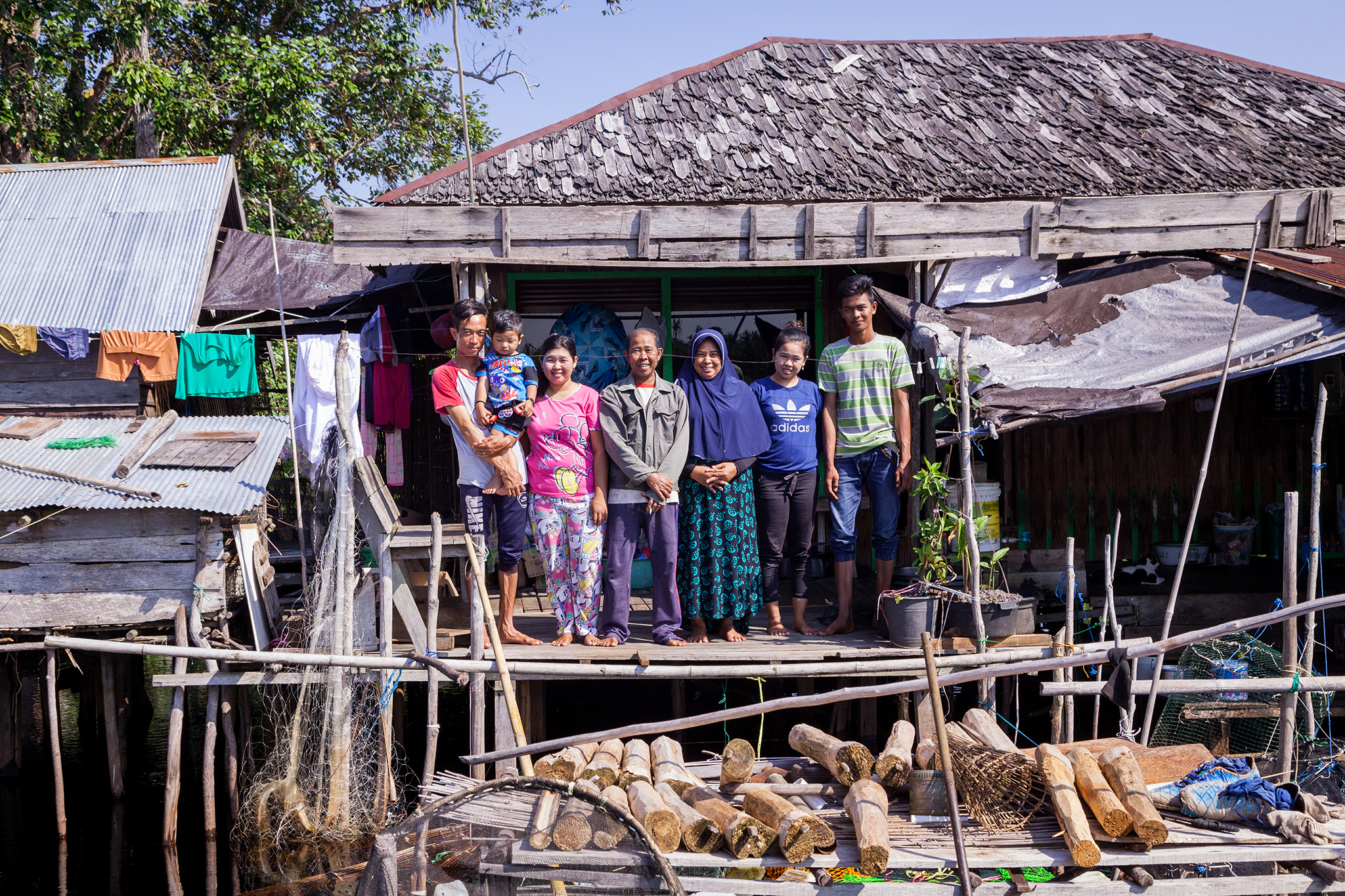 Since the 2015 fires, Sentoso and his team have been dedicated to educating the local population about peat fire prevention and restoration.
"In all our activities, we involve the communities because restoration in the surrounding peatlands will only succeed if the people are involved and play an active role."
Peat and climate change
The UN-REDD Programme – a multilateral initiative by FAO, UNDP and UN Environment - was established with the mandate to support developing countries in their efforts to Reduce Emissions from Deforestation and Forest Degradation (REDD+) by providing strategic and technical advice to national and sub-national governments.
It is working closely with Indonesia, a country that is home to half of the world's tropical peatlands and is now transitioning from REDD+ readiness to implementation on the ground.
Peat is critical to mitigating climate change, as it is one of nature's most effective ways of taking carbon out of the atmosphere and stocking it underground. On the flip side, when they are drained and set ablaze, they can release 10 times more carbon than forest fires.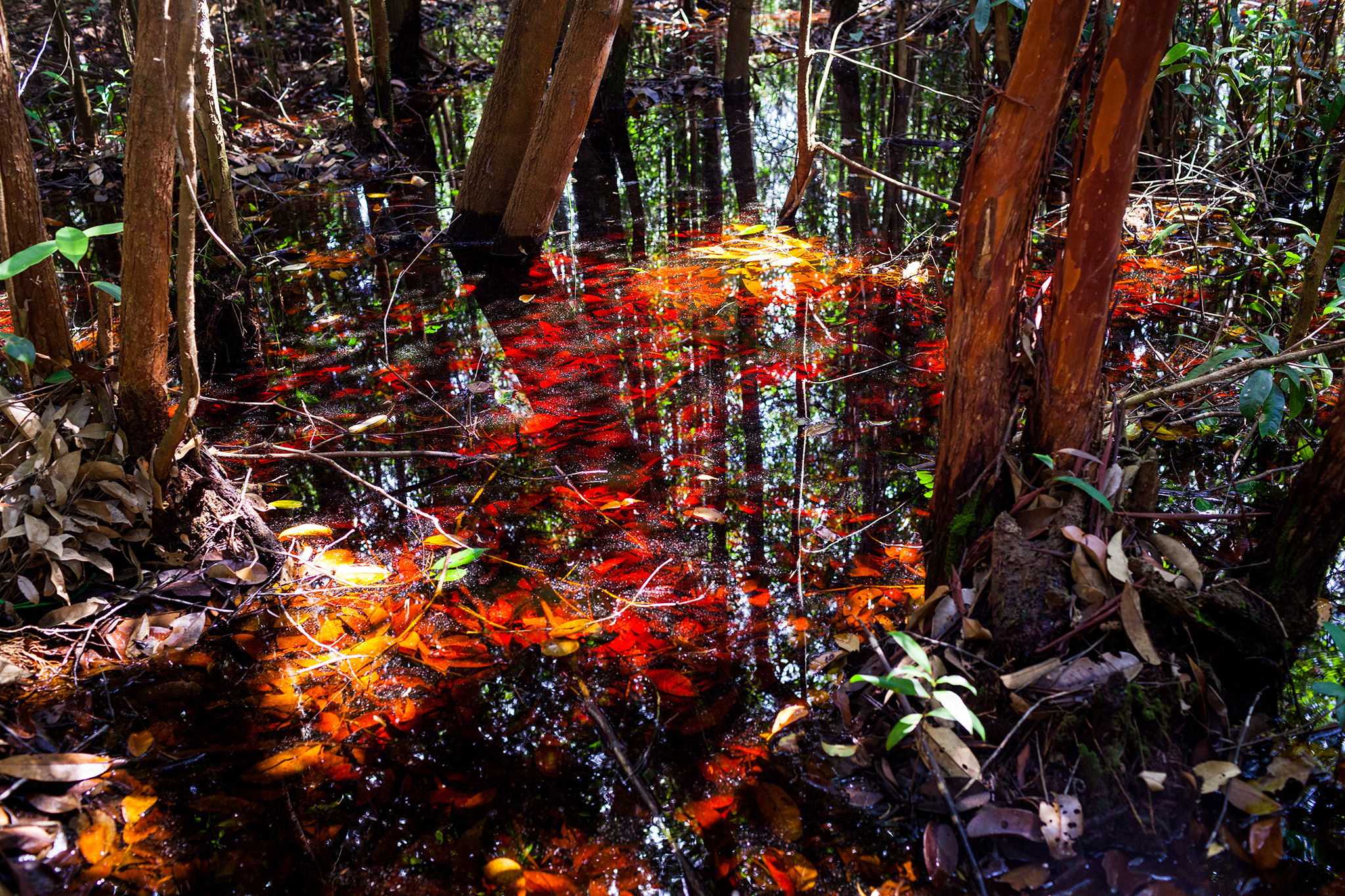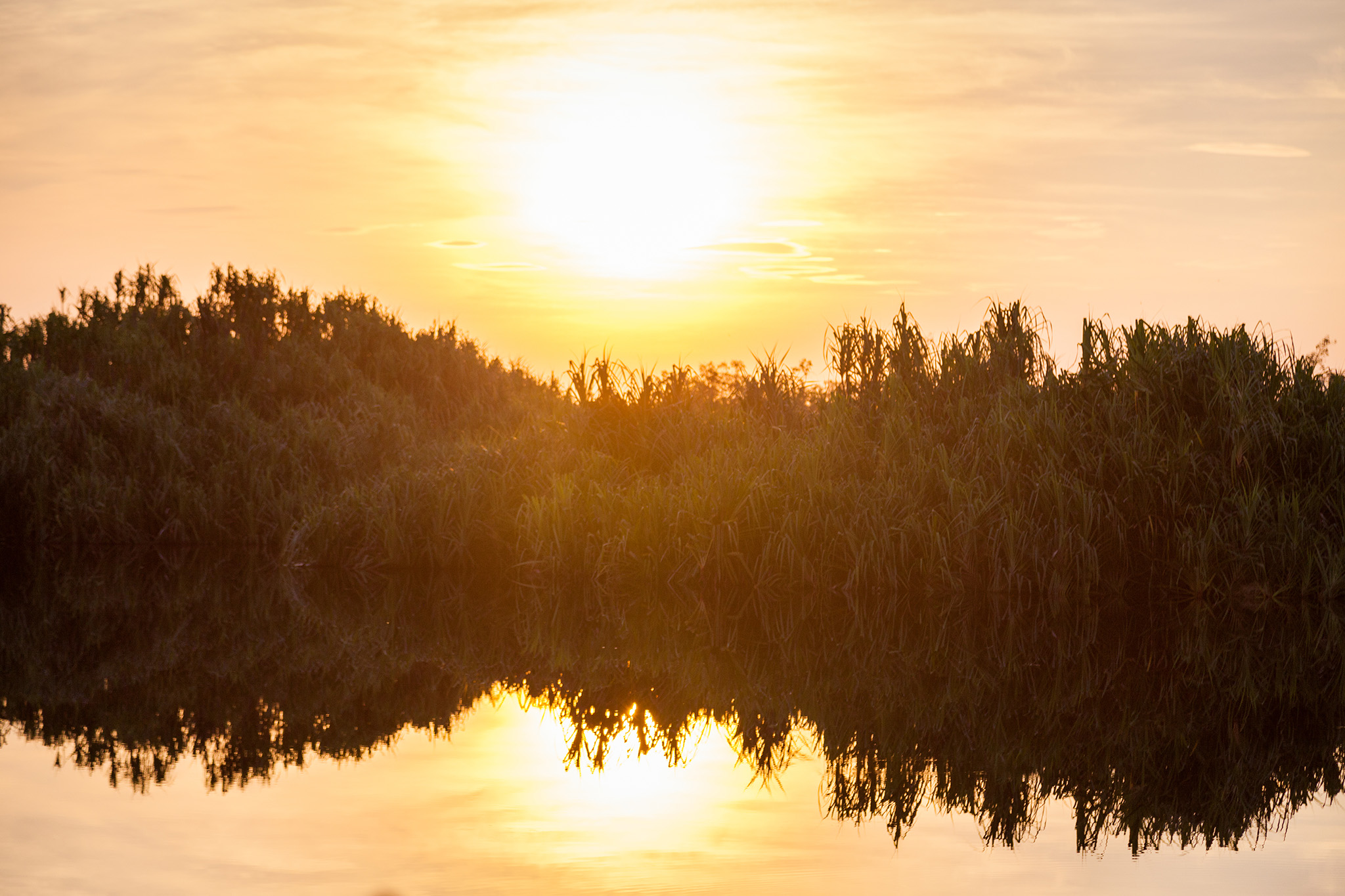 Restoring peat
In January 2016, as a response to the devastating fires and in an effort to meet its national climate mitigation goals, the President of Indonesia established the Peatland Restoration Agency (BRG), which has the mandate of restoring 2.4 million hectares of damaged peatlands by 2020. Given UNDP's experience in managing environmental projects in Indonesia, the UN agency was requested to support BRG to enhance its institutional and technical capacities with Norway's financial support.
As a result of this partnership under the UN-REDD Programme, BRG has been able to carry out regulations developed by Indonesia's Ministry of Environment and Forestry that govern authority delegation and budget transfer to the provincial level, accelerating peat restoration activities. In addition, BRG has developed guidelines to standardize and harmonize its peat restoration efforts. Alongside the Ministry of Environment and Forestry, BRG has been a vehicle for implementing restoration initiatives in seven provinces and has used both human capital and funds from the Indonesian state to ensure the sustainability of these activities.     
Additionally, more than 150 local communities have been trained in the construction of canal blockings, land preparation without the use of draining and fire clearing practices, and alternative livelihoods using restored peatland to drive behavioral change. A systemic peat restoration model was also piloted at peat hydrological unit level in Pulau Padang-Riau Province.
"By preserving peat, we preserve carbon because peat is the largest terrestrial carbon stock in the world."
Monitoring peatlands
To ensure that the 2015 fires will not happen again, responsible peatland management is key. As one of the three UN-REDD partner agencies, FAO is dedicated to supporting Indonesia and other countries in developing peatland management for improving livelihoods and reducing negative impacts, such as wildfires and greenhouse gas emissions.
Image
Improving peatland management in the field can be improved by a better monitoring system to give land managers accurate, up-to-date information on peatlands' location, extent, and the conditions on the ground. This information can be used to assess and guide management approaches to ensure long-term success.
Image
Using a combination of satellite imagery and on-the-ground measurements, FAO is supporting the BRG to provide accurate, timely, and cost-effective ways to map and monitor its peatlands. "New Indonesian peat mapping methods will fill a major gap in monitoring Indonesia's greenhouse gas emissions and improve management on the ground," said Adam Gerrand, a FAO Forestry Officer working with REDD+ in Indonesia. "These form a substantial part of the information needed for REDD+ as part of the Paris Agreement to combat climate change."
By:  Leona Liu, Regional Communications Specialist for Asia & the Pacific, UN-REDD Programme.
As a former TV reporter for leading global media (Reuters, Arte, France 24), she is passionate about storytelling for impact, and using strategic communications as a conduit to connect like-minded people to accelerate positive action in the fields of forestry, environment and sustainability.