Synthese des activités de preparation à la REDD+ en Tunisie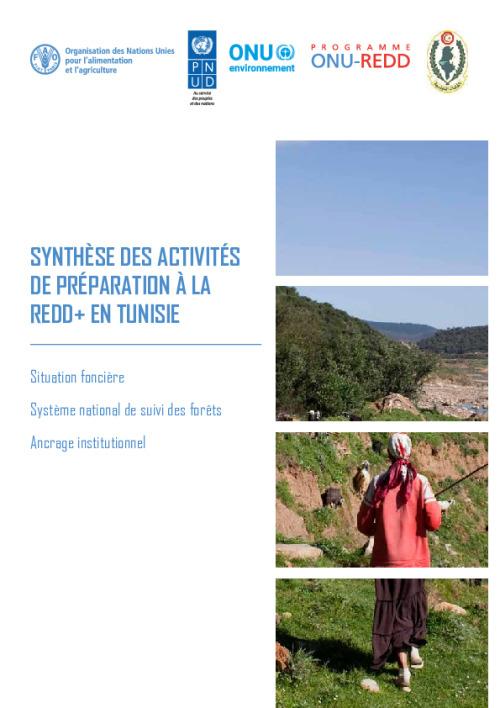 The report summarizes the findings from three assessments conducted in Tunisia in the context of REDD+.  These include an assessment of institutional capacity, a study on the requirements for a national forest monitoring system, and an assessment on the land tenure regime in the context of REDD+. 
Le rapport résume les conclusions de trois évaluations réalisées en Tunisie dans le contexte de la REDD +. Celles-ci comprennent une évaluation de la capacité institutionnelle, une étude sur les exigences relatives à un système national de suivi des forêts et une évaluation du régime foncier dans le contexte de REDD +.