Land-Use Planning and Integrated Approaches to Reducing Emissions from Deforestation and Forest Degradation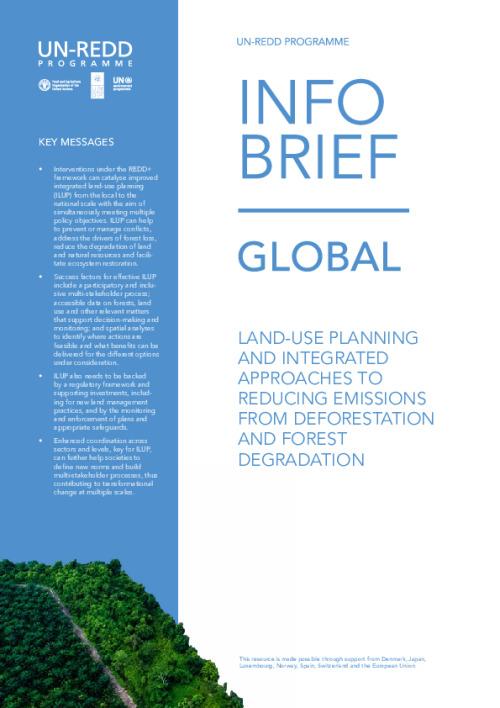 The planet and its resources are under pressure. Forests, agricultural land and other natural resources are increasingly subject to conflict, and negotiation is needed on multiple land uses and between users. Integrated land-use planning, which aims to better organize and optimize the use of land and natural resources across sectors and users, is thus an essential pillar of sustainable development.
Landscapes must meet multiple needs, from providing space for homes and infrastructure to supporting agricultural and industrial production, to conserving and restoring ecosystems and their biodiversity. Ecosystem values are often overlooked in the search for short-term gains and quick economic profits. However, healthy ecosystems, including forests, are vital for human and environmental well-being and they play a role in achieving the Sustainable Development Goals. The degradation of ecosystems and the services they provide may limit or reverse development in the long term. Integrated planning and action are needed to meet varied expectations and to achieve sustainable development within a landscape.