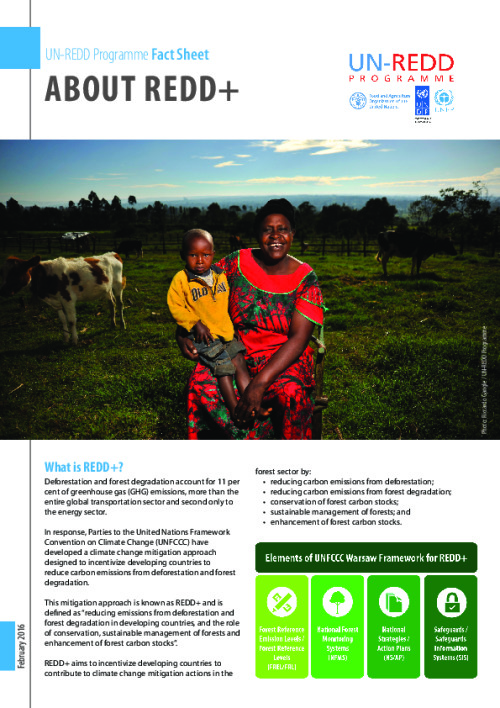 The first introductory knowledge resource in the UN-REDD Programme's new Information Kit Fact Sheet series, 'About REDD+' provides answers to the following questions:
What is REDD+? 
How does REDD+ benefit developing countries? 
Why is REDD+ important?
What is the difference between REDD+and the UN-REDD Programme? 
What is REDD+ "readiness"? 
What are the phases of REDD+? 
Why is stakeholder engagement important for REDD+?