Image
By Bruno Cammaert and Josil Murray
A closer look into Voluntary Forest Certification
FAST READ
 
Third party forest certification demonstrates legality and sustainability in the timber supply chain.
 
In this article, authors Bruno Cammaert and Josil Murray looked at how the UN-REDD Lower Mekong Initiative promotes voluntary forest certification.  
 
They found that while there is a lot of interest in certified timber, the nascent supply of certified products from the region is not well connected to this growing demand of certified products, in particular from China. As a result, a FSC Tropical Timber Information Hub  will be developed this year.
Over the last 25 years, the global certified forest area has grown rapidly.  At the same time, voluntary forest certification has been recognized as an effective tool for engaging international markets and improving governance and sustainability in the forest sector.
Image
VOLUNTARY FOREST CERTIFICATION - HOW DOES IT WORK?
Third party forest certification is one of the tools available to demonstrate the legality and sustainability of the timber supply chain.
Forest certification, as a voluntary and market-based approach, can reinforce and complement regular administrative and law enforcement measures and systems to promote sustainable forest management across the timber sector.
Voluntary forest certification pioneered good governance principles, such as:
multi-stakeholder decision making
participatory standards and system development,
product traceability,
due diligence,
transparency,
independent monitoring and assessments
and complaints mechanisms. 
These principles have been adopted, adapted and promoted through the negotiation and implementation of Forest Law Enforcement Governance and Trade (FLEGT) Voluntary Partnership Agreements between tropical timber producing countries and the European Union.
Some countries have made certification mandatory for certain forest sector participants which has further contributed to its impact and expansion.
Voluntary certification has become the main tool to support responsible procurement globally and to mitigate the risk of illegality when importing forest products into regulated markets.

However, the majority of certified forests and supply chains are located in areas such as North America, Northern Europe, Australia, New Zealand and China. Certification is generally less common in tropical timber producing countries, such as those in the Lower Mekong Region, despite being key suppliers and players in the global production and trade of timber.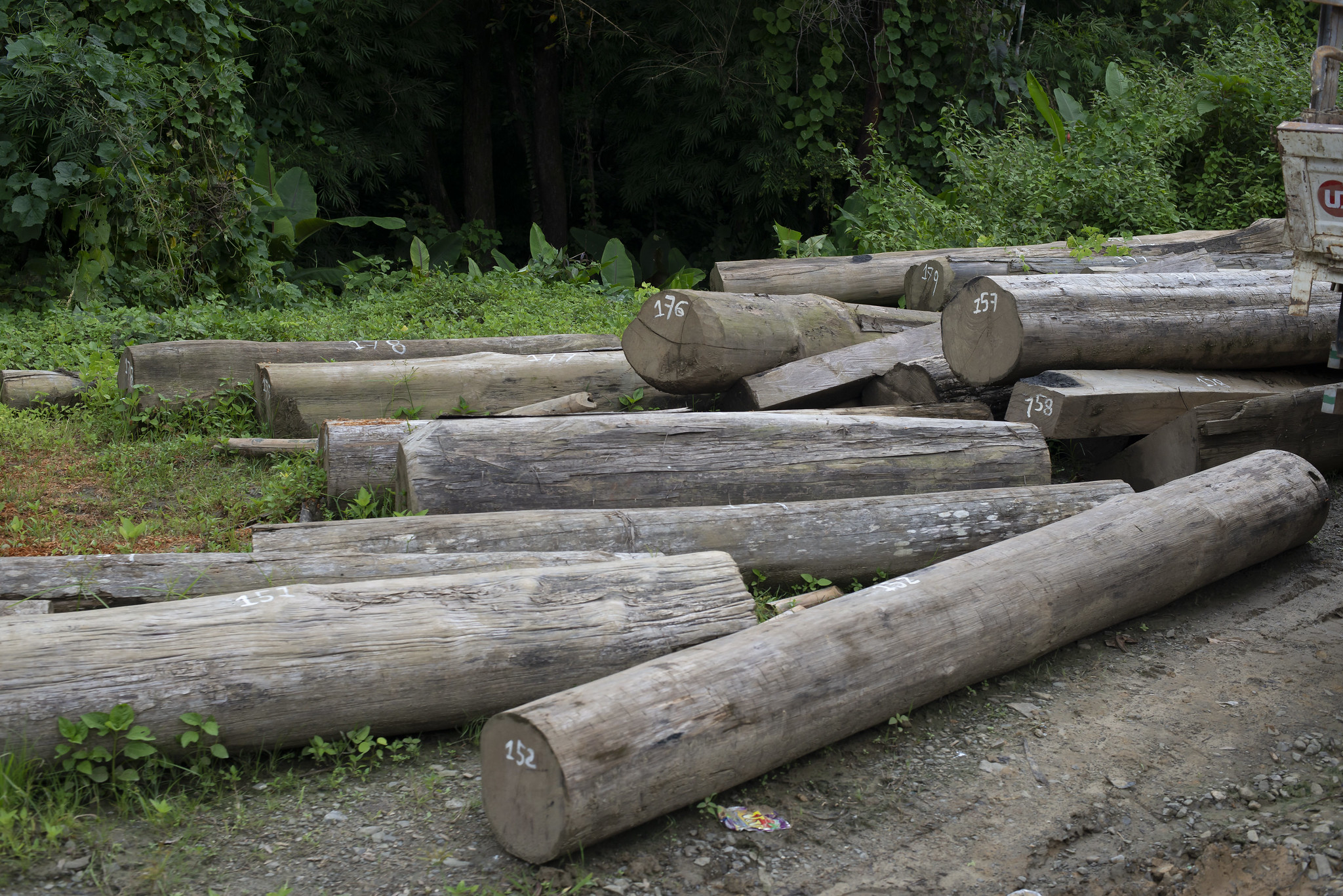 Image
EXPANDING FOREST CERTIFICATION IN THE REGION

The UN-REDD Lower Mekong Initiative promotes voluntary forest certification to ensure that the timber sector in the Lower Mekong countries has the right standards, systems and "quality infrastructure" in place to allow a growing number of producers and processors to join certified supply chains.
The impact of the wider adoption of certification includes enhanced sustainability and legality compliance, as well as the improvement of production and quality of products, trade benefits and access to more demanding and often rewarding markets.
The initiative partners with two of the largest voluntary certification schemes in the world: the Forest Stewardship Council (FSC) and the Programme for the Endorsement of Forest Certification (PEFC). Both schemes promote sustainable forest management but have distinct operational structures and approaches.
Supporting both allows producer countries to respond to different preferences and demands from the global market while benefiting from the quality infrastructure, support and services of two global and reputable certification systems. 
TOWARDS A QUALITY INFRASTRUCTURE FOR FOREST CERTIFICATION 
PEFC operates by endorsing national certification schemes against international PEFC Forest Management (FM) and Chain of Custody (CoC) standards as well as system requirements. In each country where it operates, PEFC sets up a National Governing Body (NGB) or scheme manager and mobilizes a National Accreditation Body (NAB) and independent Certification Bodies (CB) to provide independent certification and auditing services.
The status of national certification system development and PEFC endorsement for each Mekong country is provided below.
To ensure that each agency understands and performs its distinct role within the system and that system standards and procedures are put in place, extensive capacity building support is needed.
In partnership with the Joint Accreditation System of Australia and New Zealand (JAS-ANZ), PEFC implemented regional trainings on certification accreditation standards, as well as webinars to expose stakeholders in LMR countries to certification and developing a National Certification System.
PEFC mentored the Interim National Governing Bodies (INGB) in Lao PDR and Cambodia through the initial stages of national scheme establishment, and supported existing NGBs in Thailand and Vietnam to strengthen their PEFC-endorsed national schemes.
BRINGING SMALLHOLDERS IN THE CERTIFIED SUPPLY CHAIN 
A common challenge for both PEFC and FSC is to expand FM and CoC certification among smallholders and SMEs. The complexity of requirements and the costs of certification, combined with the lack of awareness and expertise among smallholders, SMEs and their organizations or associations, often constitutes a barrier.
PEFC supports countries in the region to: 
Image
Adapt FM standards to the circumstances smallholders and community forestry user groups
Image
Develop guidance for due diligence or controlled sourcing of non-certified smallholder timber by CoC certificate holders
Image
Develop guidance for group FM and CoC certification to reduce or share certification costs
Different smallholder pilots have been developed and will continue into 2022.
CBs are involved in these pilots to ensure these smallholder approaches can be replicated more widely. Both PEFC and FSC have contributed to the development of the training curriculum.
These trainings are expected to facilitate further expansion of certification in this important segment of the forestry sector.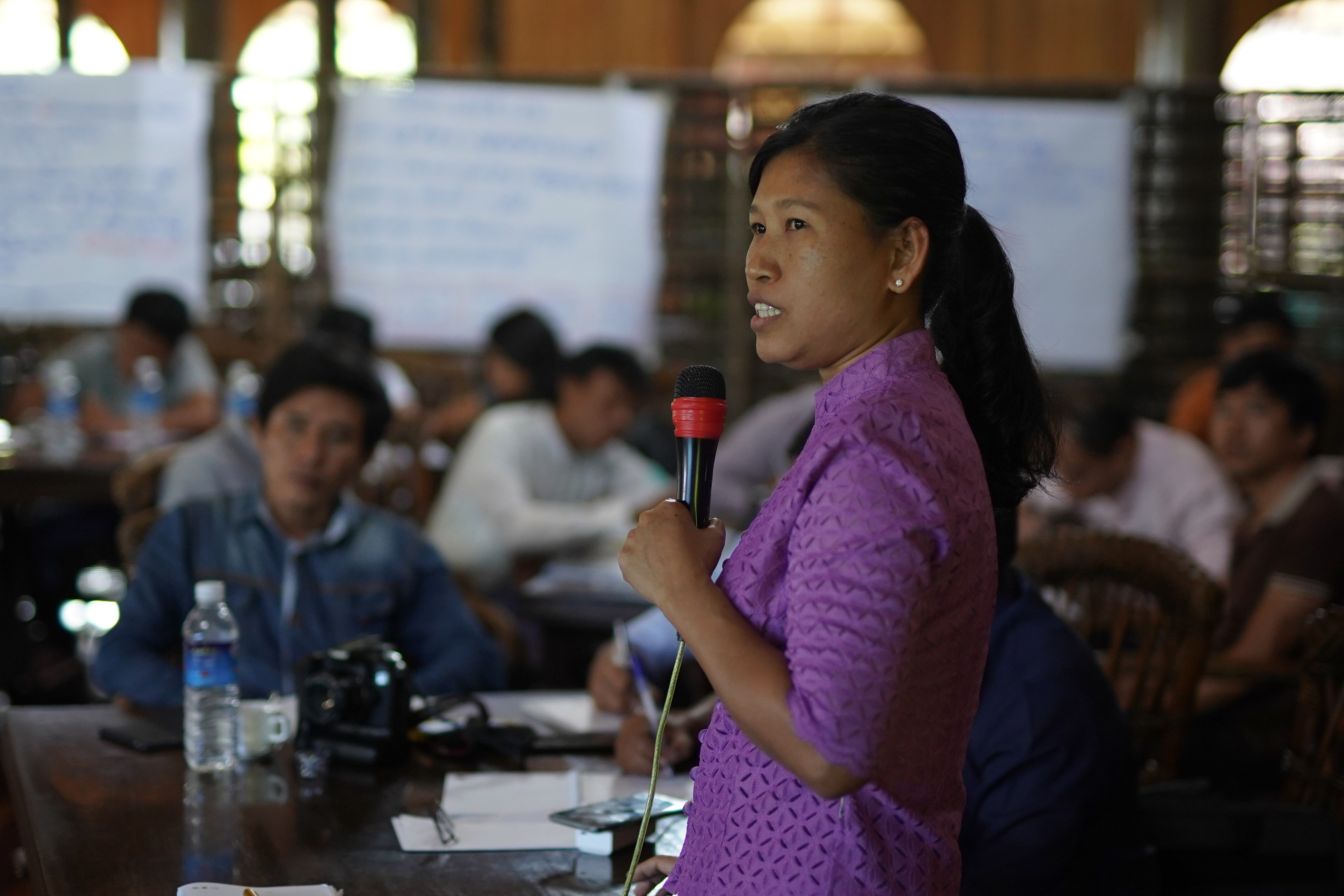 Image
LINKING CHINA'S DEMAND WITH THE REGION'S SUPPLY
One of the barriers to the adoption of certification in the Lower Mekong is the gap between supply and demand. There is a lot of interest in certified timber in response to growing legality and sustainability requirements and regulations on the international market. However, the nascent supply of certified products from the Lower Mekong is not well connected to this growing demand of certified products, in particular from China.
A partnership with FSC will develop a Tropical Timber Information Hub or a network to link smallholder producers and processing enterprises in the region with the demand for certified products in China. To be designed in consultation with Chinese wood processing companies, the Hub will also provide a one-stop service connecting producers, traders and processing companies, as well as other interested parties including industry associations and governments. 
This article is part of the 8-story mini series featuring key highlights, lessons learnt and insights in the first phase of the UN-REDD Lower Mekong Initiative. Click on the link below to read the rest of the articles.