Asia Pacific Knowledge Exchange on Nesting Approaches and Results-Based Finance
Image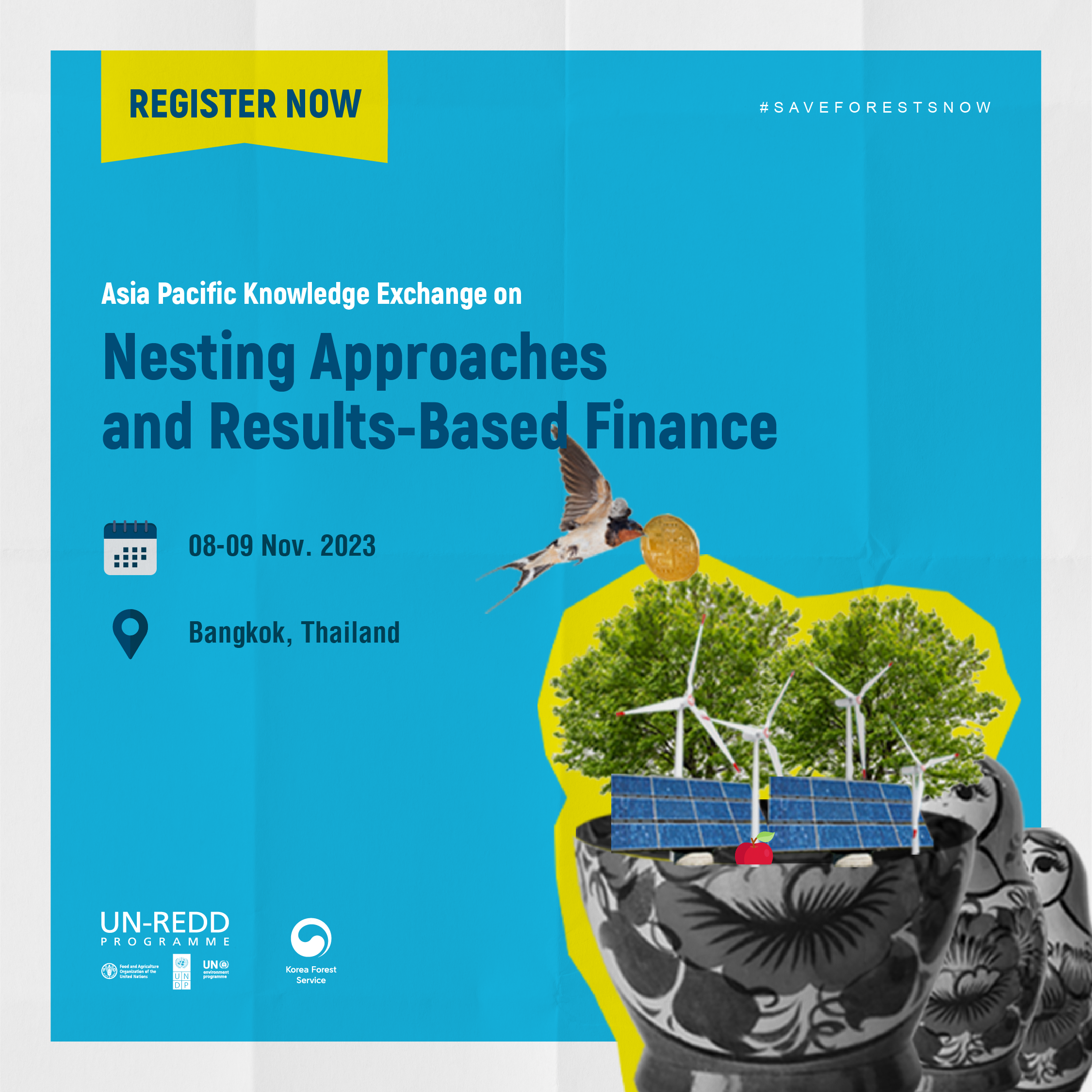 The Knowledge Exchange will facilitate a cross-country dialogue among REDD+ decision-makers, focusing on sharing national approaches and priorities for REDD+ implementation, including the nesting of sub-national and project-level initiatives. These discussions will delve into the challenges governments face in effectively participating in high-integrity forest carbon finance, drawing from international examples and lessons learned.
Who Can Attend
Government decision makers, regulators, project developers and intermediaries with experience and direct involvement in REDD+ implementation and carbon market frameworks, with focus on UNREDD priority countries namely Cambodia, Indonesia, Lao PDR, Nepal, Papua New Guinea, Thailand, and Viet Nam.
Image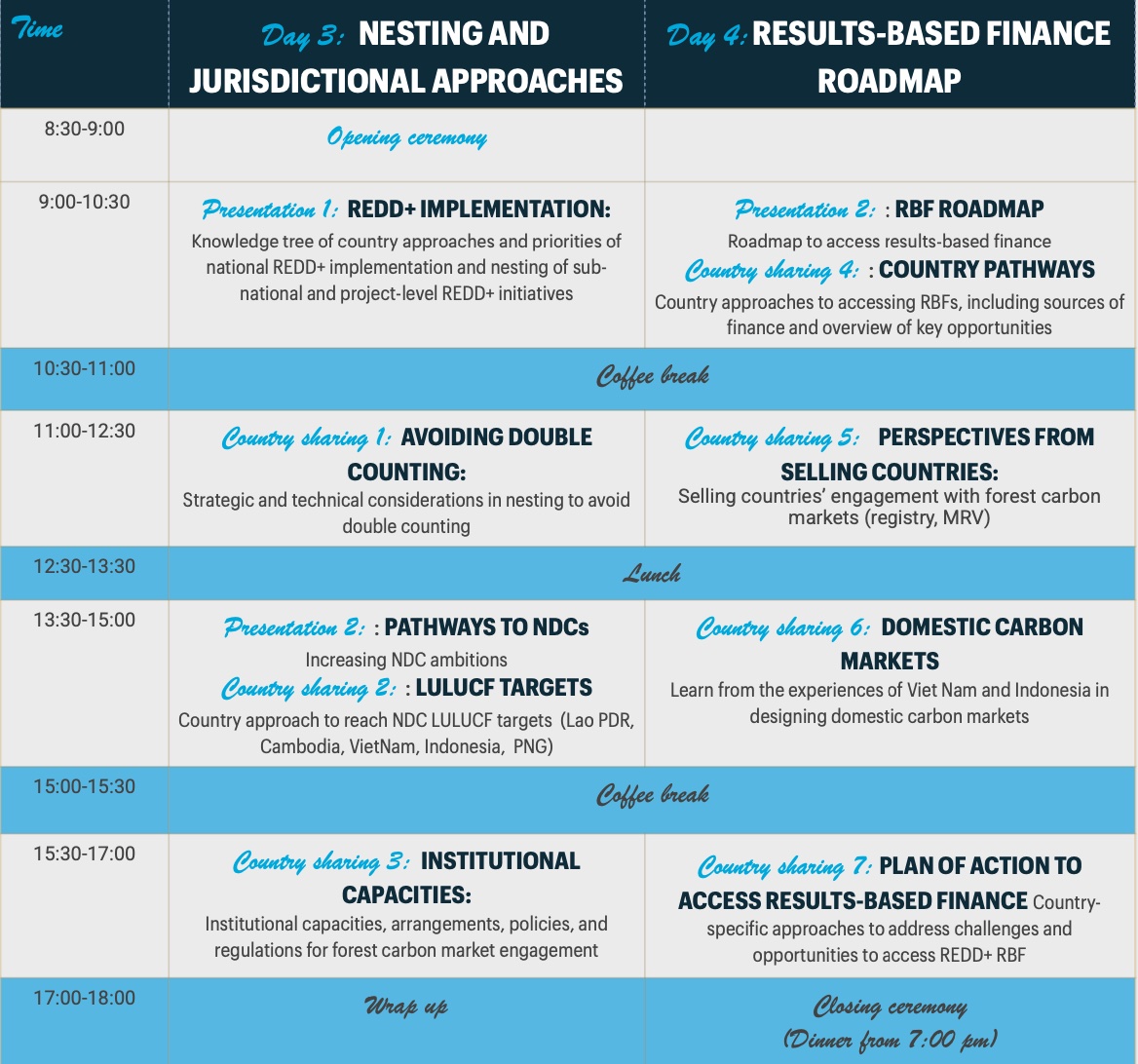 Register by 30 September 2023.  
If you have any inquiries or require further information, please contact, Ms. Katrina Borromeo, at katrina.borromeo@un.org.